ADVStore Card
If you are the owner of an Advstore Card, you have the right to the same discounts available in the AdvStores.
To buy products under the same conditions as the cardholders you have to log in.
After logging in, you can visualise the prices reserved for the cardholders.
Cardholding already enrolled on shoppngtale.com
If you have already enrolled on Shoppingtale.com you can log in directly from the home page by inserting your email address (the one you used when you signed up) in the space in the image below.
The Shoppingtale.com registration email address should coincide with your company email address or with the email to which your Advstore Card is associated.
If you have forgotten your password you can change it by clicking on the " forgot password " link.
Unregisteredcardholders on shoppingtale.com
If you are the owner of an Advstore Card and you have not enrolled on Shoppingtale.com yet, you should make a separate enrollment.
To do it, you canclick here and follow thisprocedure step by step:
1) AnswerYES to the first question: ARE YOU PART OF AN AFFILIATED COMPANY OR DO YOU HAVE AN ADVSTORE CARD?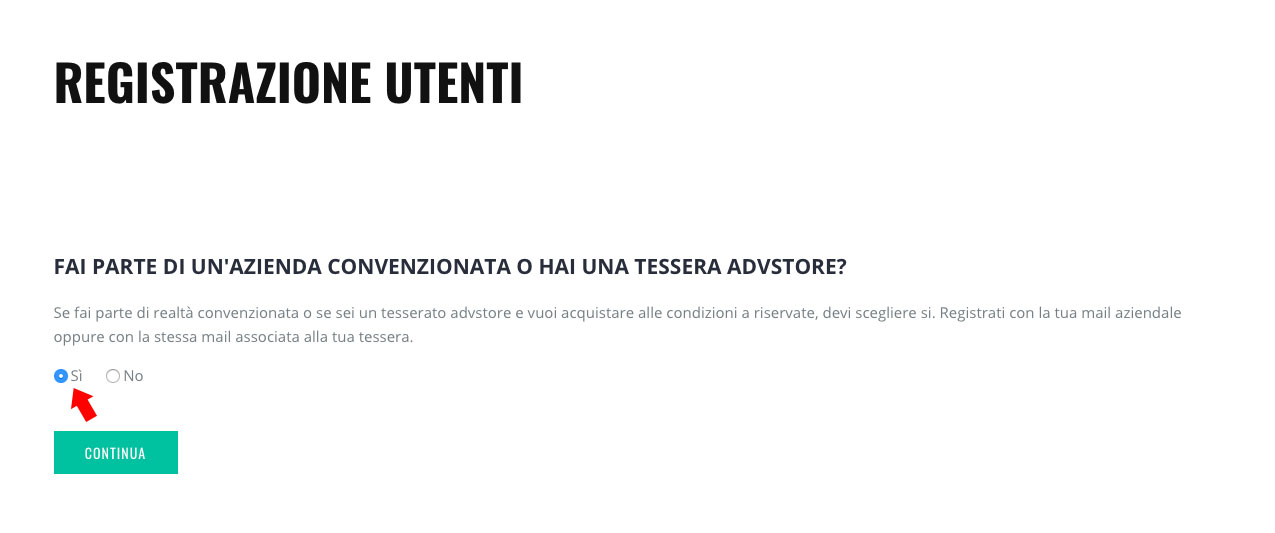 2) Write down or confirm the mail associated with your card.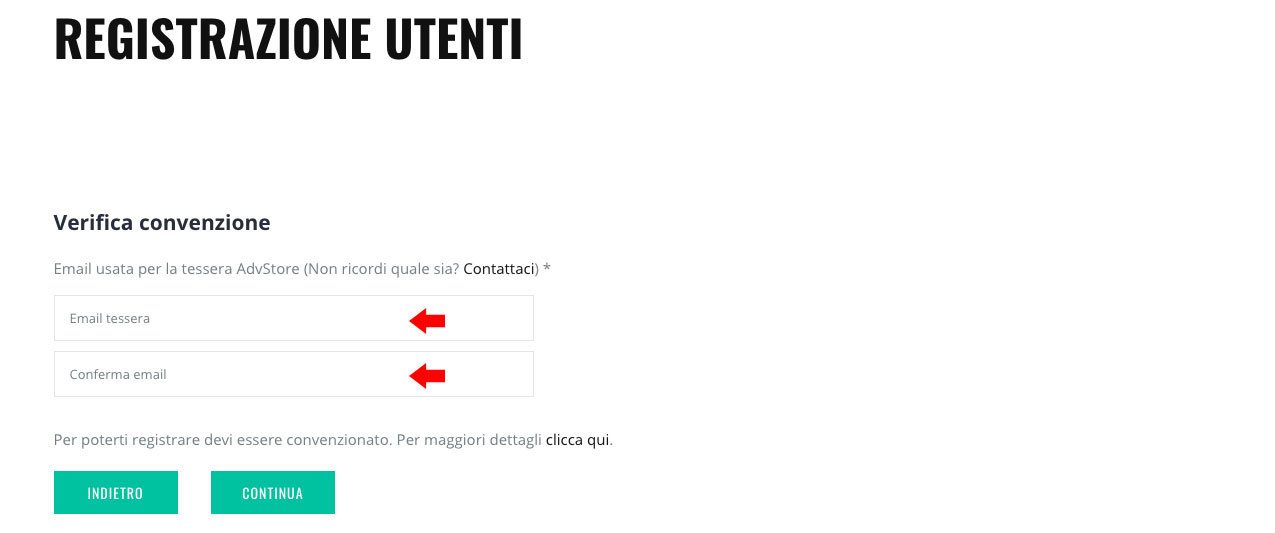 3) Go on choosing the log-in credentials and integrating the information concerning your profile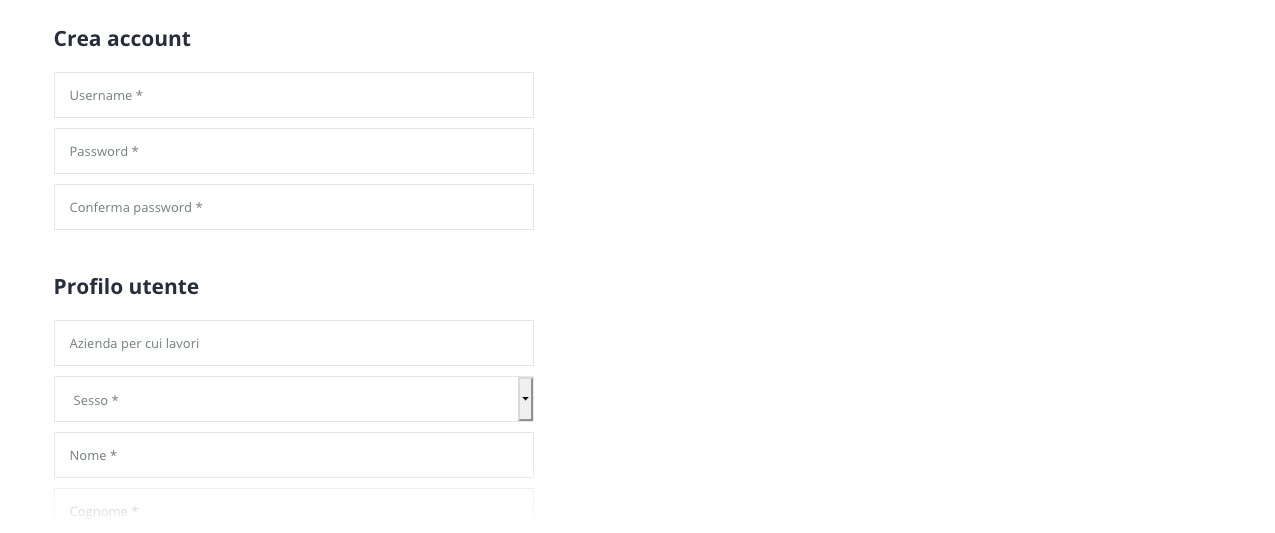 4) If you don't want to receive messages to your business email, you may add a personal email address in the Social section of your profile

Don't forget that if you give your consent to the newsletter, you will always be up-to-date about the new offers and arrivals.